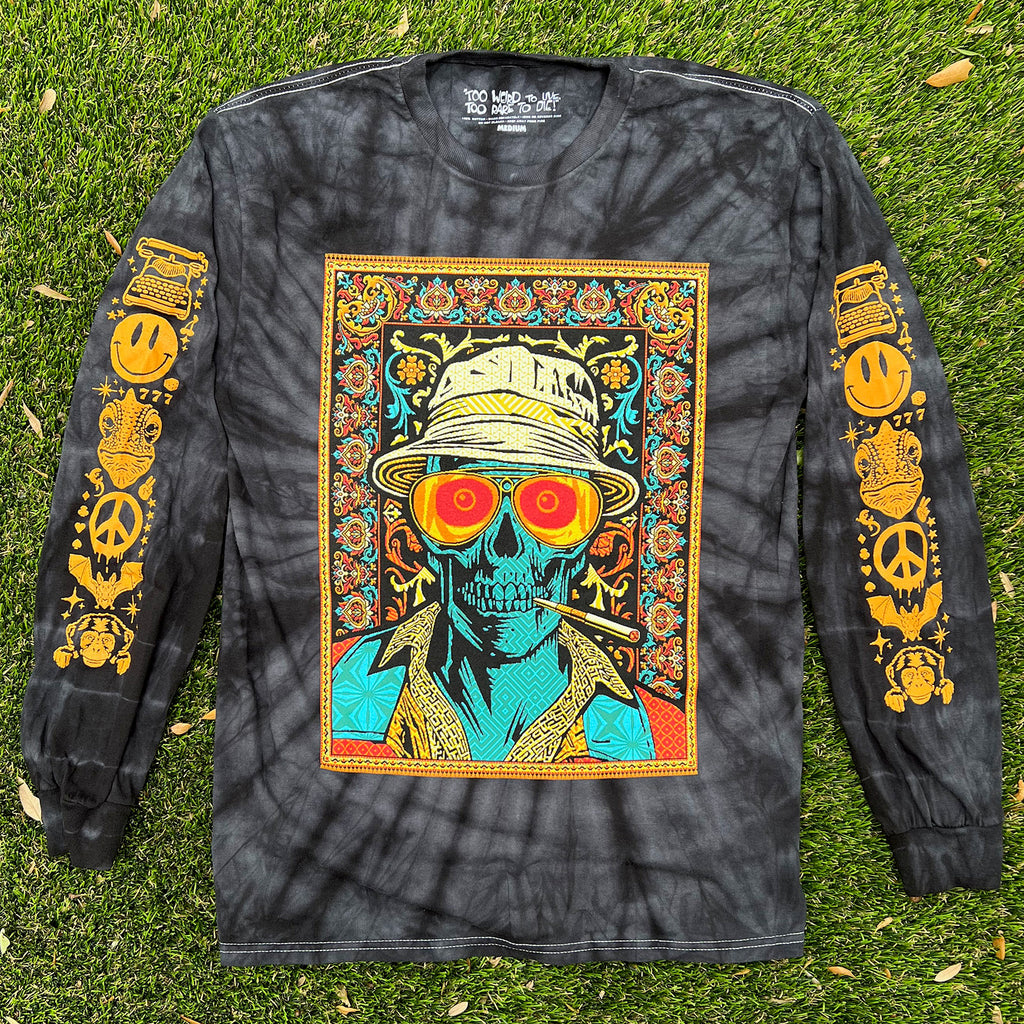 long sleeve - Too Weird to Live, Too Rare to Die!
I pulled out all the stops for this one and it probably will never happen again due to costs but I felt this needed to exist in the world and I know it'll make some of you really happy. This is hand dyed long sleeve black tee in a cyclone the dye wash. It's a colors on the front and 2 colors on each sleeve plus a custom hangtag featuring the title of the shirt.
Please note: 2XL-4XL are on a solid black long sleeved tee. We couldn't do the cyclone effect at that size but I love my big dogs and didn't want to leave ya'll out. No extra fees for big sizes.
CONTEST:

The first person who sends me a pic wearing this shirt at the following locations receives a free foil version of the print:

• At a Ween concert (must see stage)
•At a Billy Strings concert (must see stage)
•Stardust Hotel in Las Vegas
Send me the pic on Twitter or Facebook so I can share. It also gives me a timestamp record of who got there first. More locations to be added if this is successful.