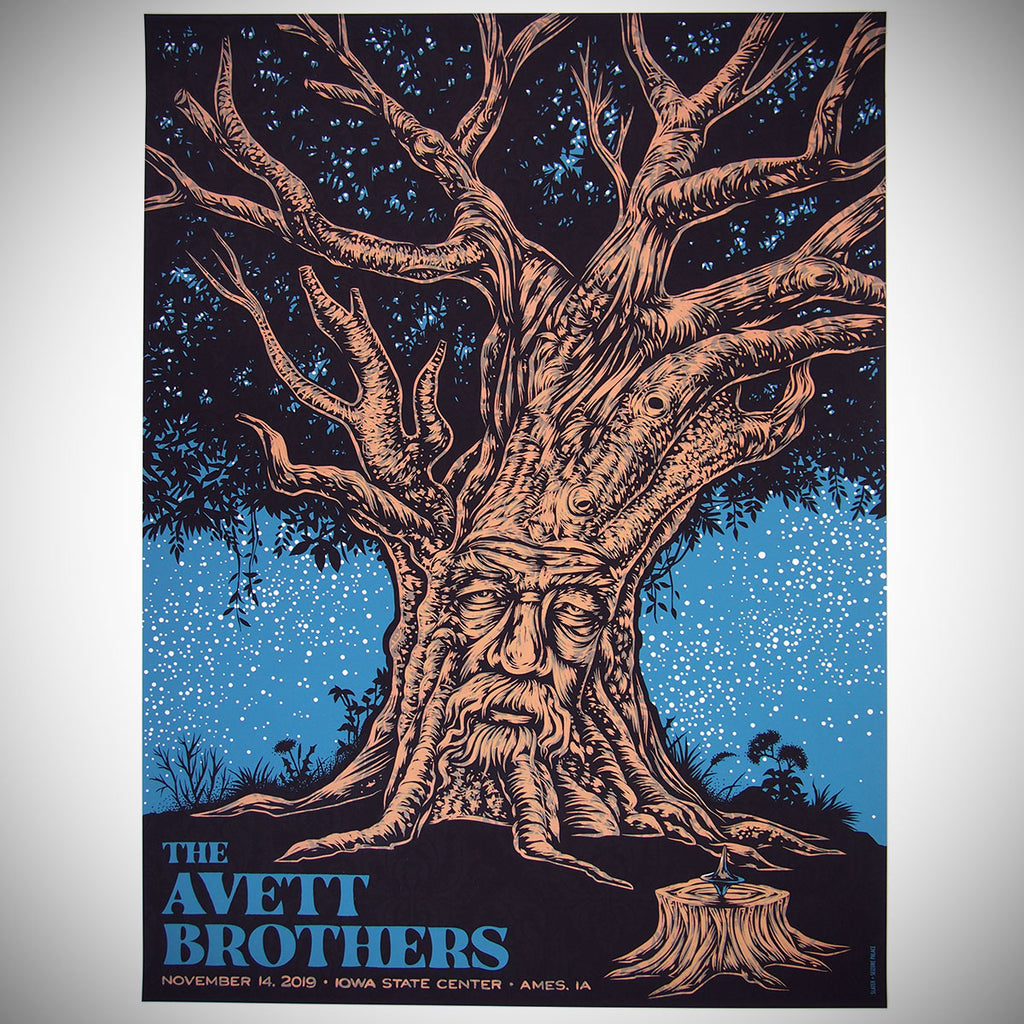 Avett Brothers - Breathing Time Machine
I've always wanted to create an illustration around a Tolkien Ent (living tree). The image seems perfect for the Avett's music.  After listening to the track 'Laundry Room', the idea evolved into an image of a spinning top infinitely turning atop a dead tree while a living tree looks on. The symbolism of time passing and life cycles are recurring themes in my work. I think this is a result of both watching my kids get older as well as my own mortality.  
.
Trees are like breathing time machines. They record their own experiences within their rings throughout their lifespan.  Each year, they grow new rings that hold a record of their past.  Rings are wider in years with heavy rainfall and narrower during years of drought.  Certain trees have recorded the presence of radioactive elements or scars from forest fires or insect infestation. The rings provide us snapshots of the past.

.
NOTES: 18 x 24 inches /// 4 screens /// edition numbered to 1-200 (artist copies are AP S/N 151-200) /// rainbow foil signed and numbered to 19 /// Original show date was November 14, 2019 at Iowa State Center in Ames IA