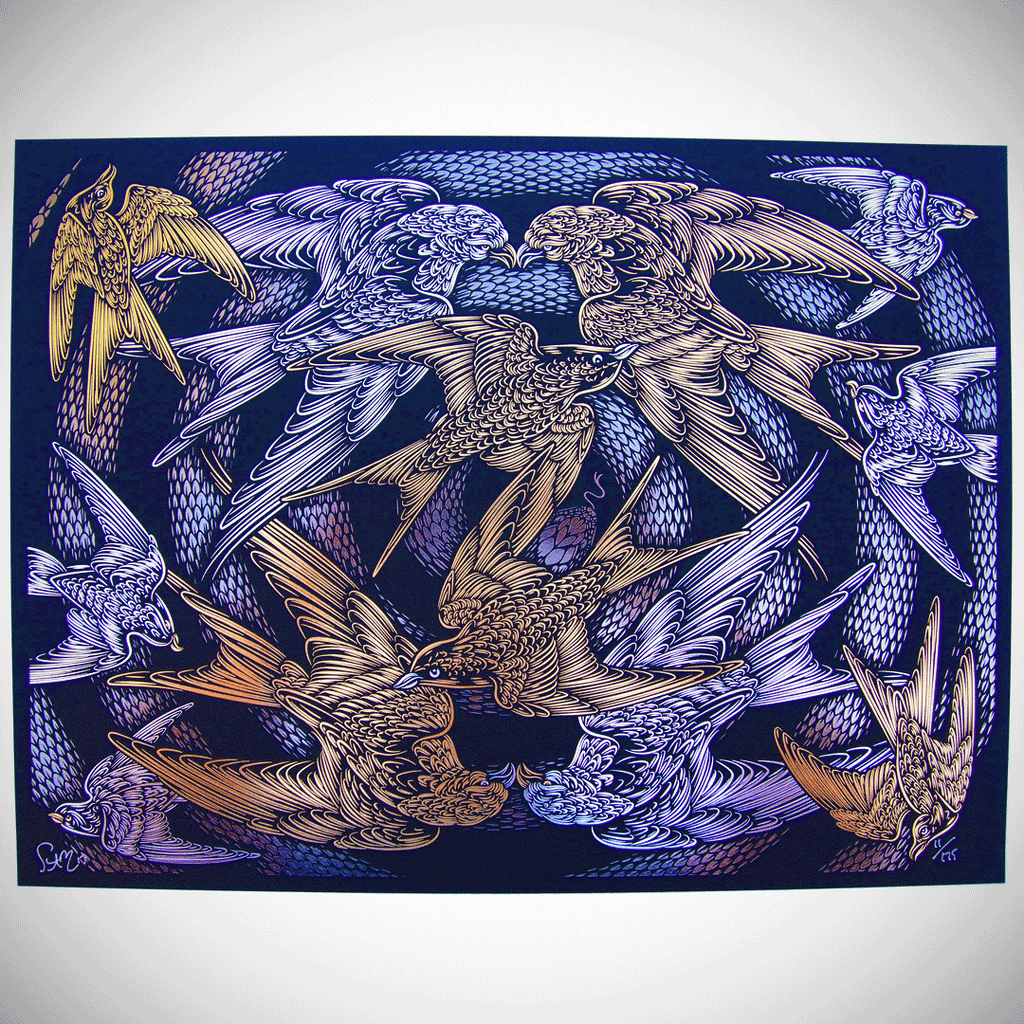 Escher's Relativity - black/gold to 175
This was printed with friends at Studio On Fire using etched copper plates and heated foils. It's the same process used on my Strange Attraction prints.  The last few I've done with them have used 3 plates but I bumped the color up for this one to 5. The prints look incredibly dynamic in person; I'm excited for you all to see these. The foils have a reflective/mirrored quality that change under different lighting setups... if you view the chameleon at certain angles the paper will lighten making the chameleon appear inverted, and nearly invisible. We also printed these at a frame able 12x16 inches.
A few months back I picked up an Escher book at a Half Price Books in Austin that featured some of his lesser known more esoteric work.  I was really struck by his tessellation's and how fresh they now look.  This image was really inspired by some of the angles and the geometry and patterning in his art.  I treated the whole thing like a puzzle with no box topper and worked one bird at a time not knowing what the finished art would look like.  I was definitely drawn to the shape of a swallowtail, it has the utmost grace along with agility and style. 
...
NOTES: 16x12 inches /// 5 copper plates /// S/N editions of 175 on black paper with red & gold foil /// S/N edition of 175 on black paper with gold foil /// S/N editions of 25 on imperial red paper with red & gold foil /// S/N editions of 15 on white paper with red & gold foil