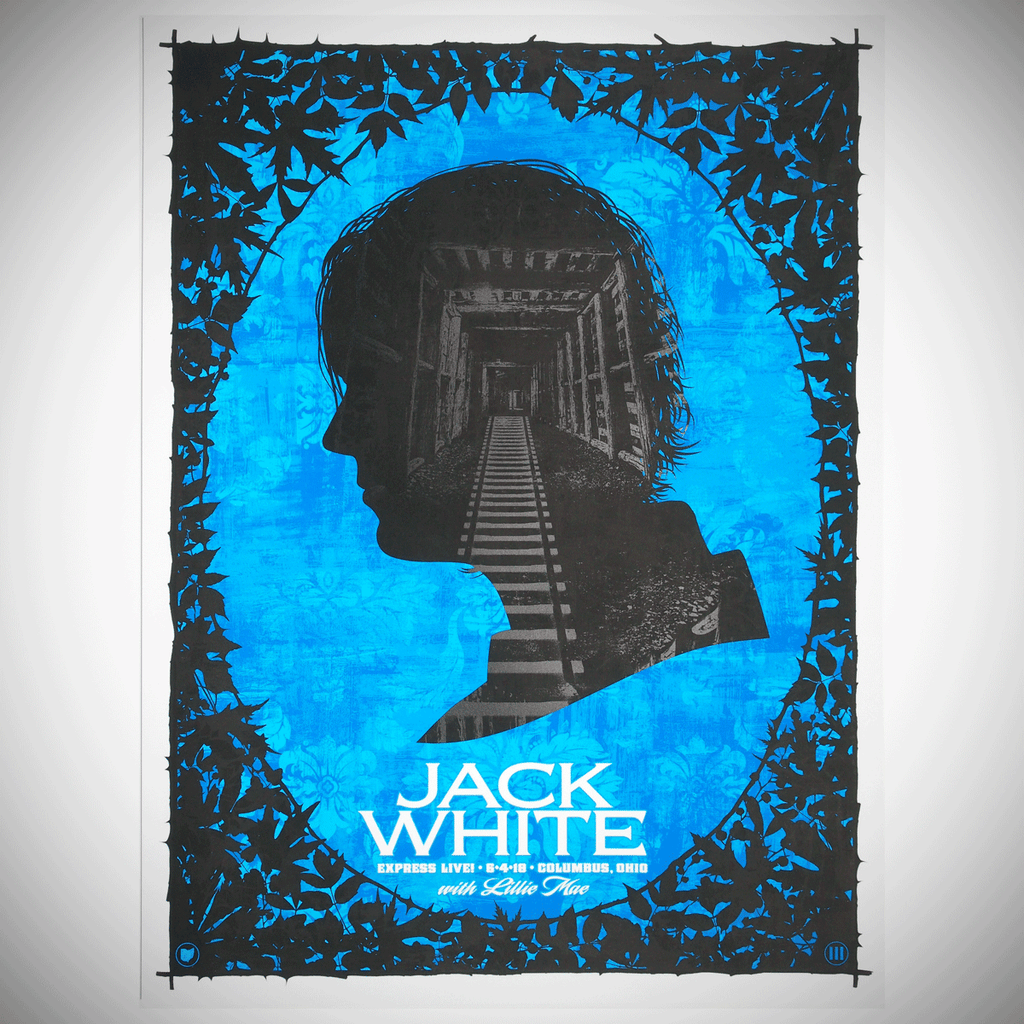 Jack White - mind shaft
The imagery for this one is based off the track Get In The Mind Shaft.  After reading lyrics for the new record everything about this track jumped right off the page.  The spoken word intro varies from CD to vinyl and all other formats.  I looked for a thread to link all the passages together and felt each spoke about a deep seated awakening.  They vary from a musical awakening in learning to play a new instrument to meeting an unrecognizable version of yourself.  I think they are about entering a place in your mind that you do not fully understand; a place that you may not be fully aware exists. 
.
Stylistically, I looked at Cameo and silhouette portraits and frames as a starting point.  The blue background has 3 distinct layers of blue patterning and textures for added depth.  The final layer features a shiny clear spot varnish layer of a mine shaft.  
.
NOTES: 18 x 24 inches /// 5 screens (1 hidden layer) /// edition numbered to 291 /// 1-100 are sold by me /// Original show date was June 4, 2018 at Express Live in Columbus, OH